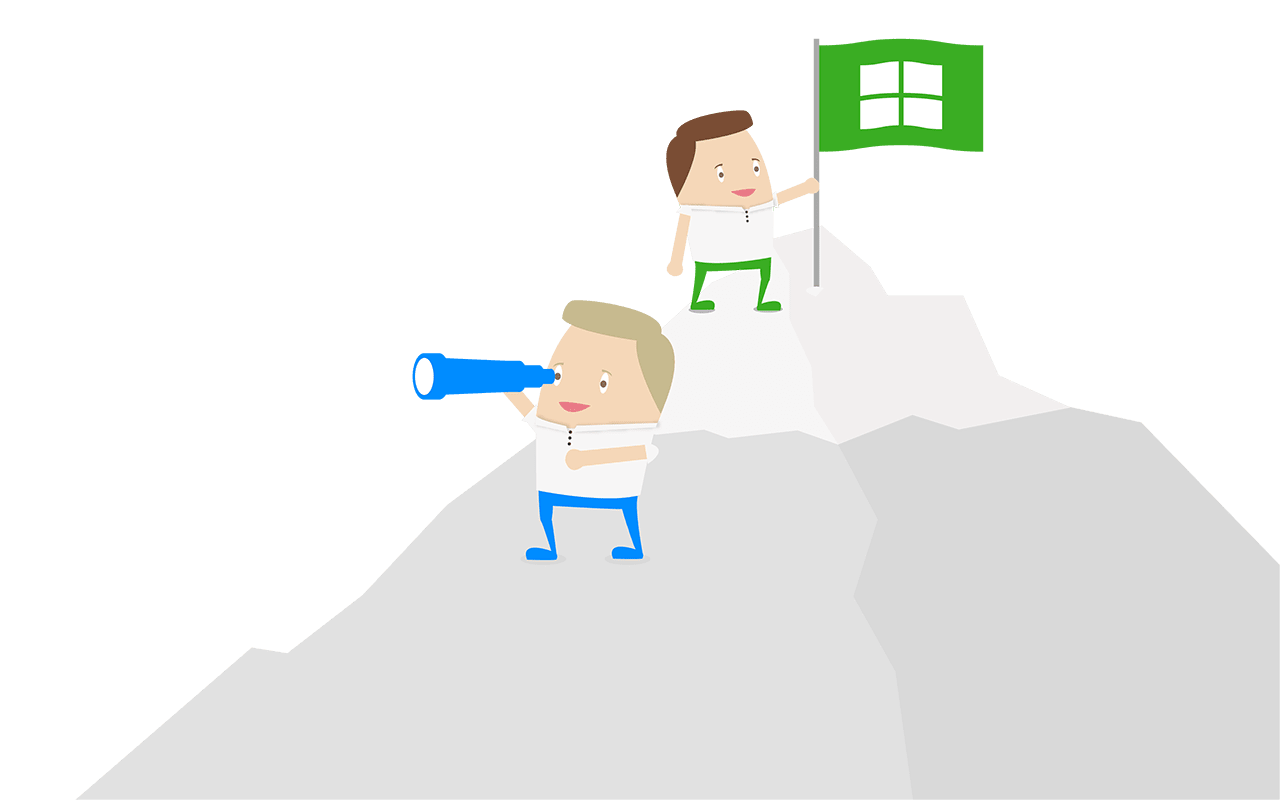 Azure Cloud Developer
Remote

Zwolle

,

Overijssel

,

Netherlands

€3,750 - €4,750 per month

Software Development
Job description
Cloud development is the name of the game! We want to ensure that our customers increase their productivity, improve quality assurance and have a greater scalability. As an Azure Cloud Developer you won't just write the code but, you also advise and guide our customers in their cloud journey. And with all of this you're free to work with the newest technologies available. Sounds great right? Good! Apply quick!
What you will be doing
Our believe is that software-driven organizations are best off in the public cloud if they want to be innovative, scalable, commercially successful and secure in the long term. We expect that our Azure Cloud Developers are able to advice, guide and assist our customers with their questions. At Intercept we feel that you are the link between the customer and technology.
We start the day with a stand-up with the team, during which the progress of the bi-weekly sprint will be discussed. Your role dictates continuous involvement with the development of new features, that you will deploy within the Microsoft Azure Cloud. Furthermore, you are keen to autonomously follow-up on technical questions of customers that relate to their Cloud Native Journey.
You are responsible for co-developing their Cloud Native Applications and making sure they make the best use of their architecture. As Azure Cloud Developer you work alongside the development teams of our customers.
About us
We are the specialist for transforming software-driven organisations to Microsoft Azure. Empowering organisations through the public cloud is part of our raison d'être and we are convinced that Microsoft Azure is the best solution to achieve this. The Microsoft platform offers workloads and tools to enable any organisation anywhere to use business applications and data efficiently and securely.
Job requirements
What you bring to the table
As a developer, you have the skills to autonomously develop existing products further. In addition, you like to think along/advise about architectural choices that are continuously being made, using integration of new systems or making new features available. In your role, you have sufficient cogency to excite the team with your vision.
3 years experience in .NET Development
1 year experience with development of applications within the Microsoft Azure Cloud; 
You are a collage graduate
You have demonstrable work experience with the following methods and techniques: .NET Core, Entity Framework (Core), C#, Unit Testing, SQL, Git;
You are customer-oriented, accurate and you have sufficient persuasiveness; 
You have the ability to approach a challenge in an analytical way; 
A good command of English is required, both written and spoken. 
What do we offer you?
Besides a role within a rapidly growing international scale-up, we are a community within a community. We help each other and make sure we are successful together. We offer you a lot of freedom, both in techniques and time.
Max € 4.500 gross monthly salary for 40 hours per week (depending on experience)
Allowance € 500 for the period of 5 years to buy ergonomic office furniture. As Intercept we feel it is important for our employees have a good home workplace. Therefore, we would like to ask you to declare costs for the home workplace with receipts up to €500. If you have already incurred costs recently, these may also be claimed.
Flexibility/freedom. With this, we give you the opportunity to shape your own work-life balance. Do you want to work out during the day? Feel free to do so!
Initiative is highly appreciated, and you will get the space to do so
Neat pension provisions, study scheme and the opportunity to grow!
Are you looking for ambitious and complex Azure projects? Do you want to work with the latest Azure technologies on advanced cloud transformations? Then you should join us!
Zwolle
,
Overijssel
,
Netherlands
€3,750 - €4,750 per month